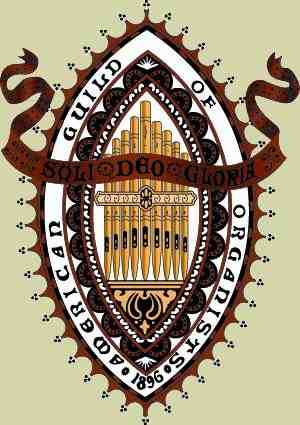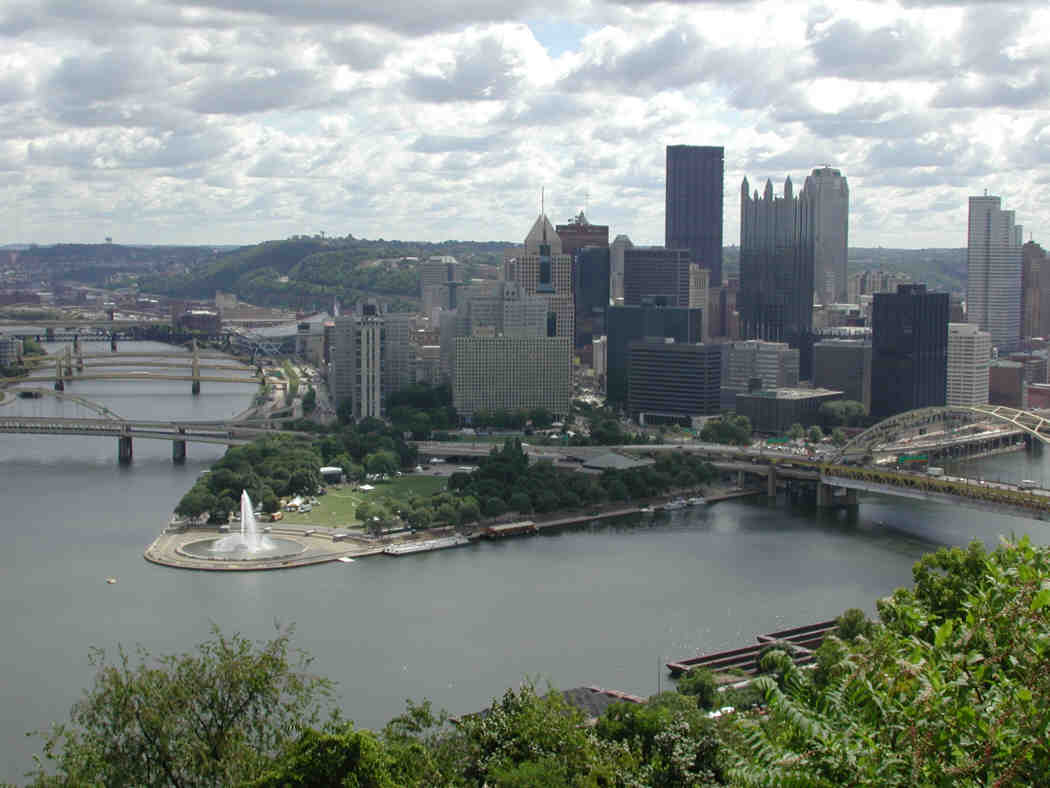 Pittsburgh Chapter
of the
American Guild of Organists
---
Pittsburgh Chapter
American Guild of Organists
Pictures Of Recent Events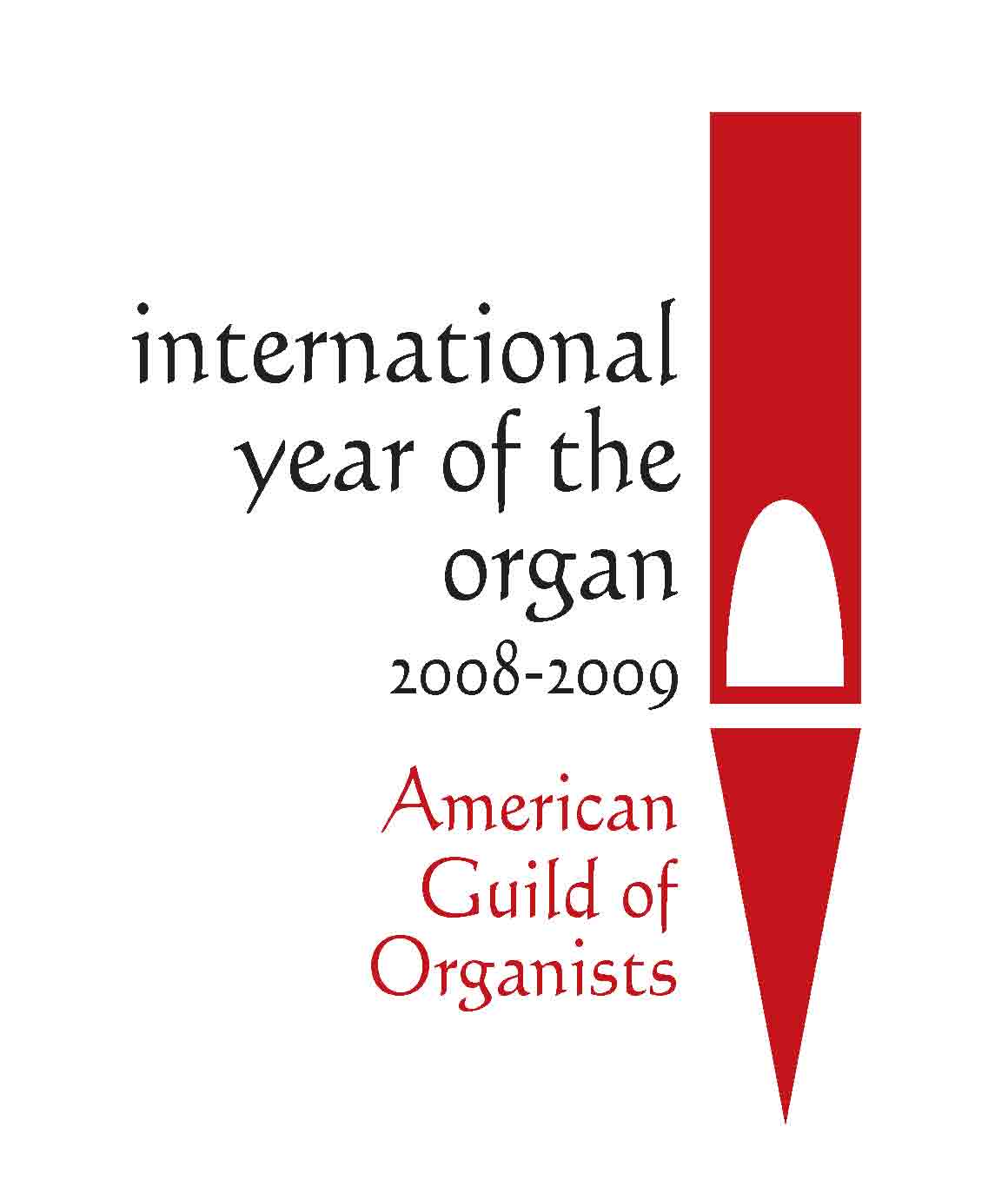 Recent Events - 19-Oct-2008 - Organ Artists Series Concert featuring Joseph Nolan Organist and Master of The Choristers Saint George's Cathedral, Perth, Australia. Celebrating the International Year of the Organ with world-wide organ concerts everywhere on the October 19th.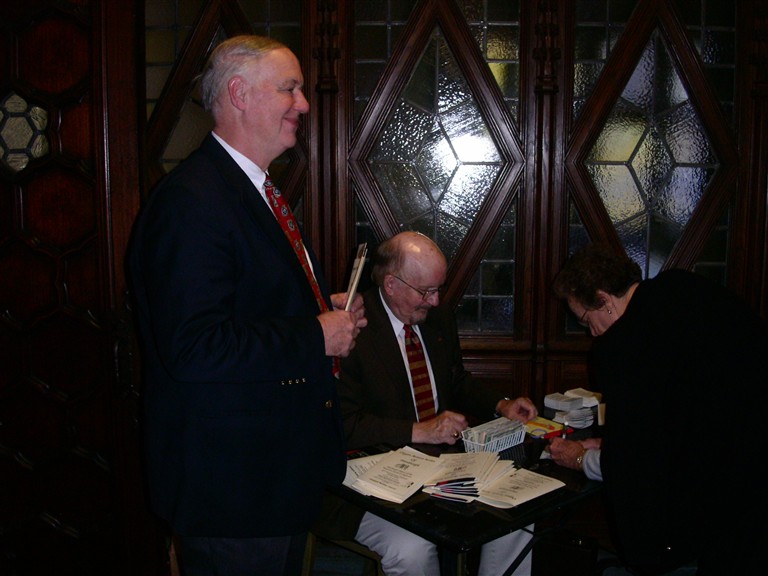 The OAS committee was ready and energized for the event. Stan Yoder (seated) was collecting tickets and Bill Goff was passing out programs at the Highland Street entrance of the church.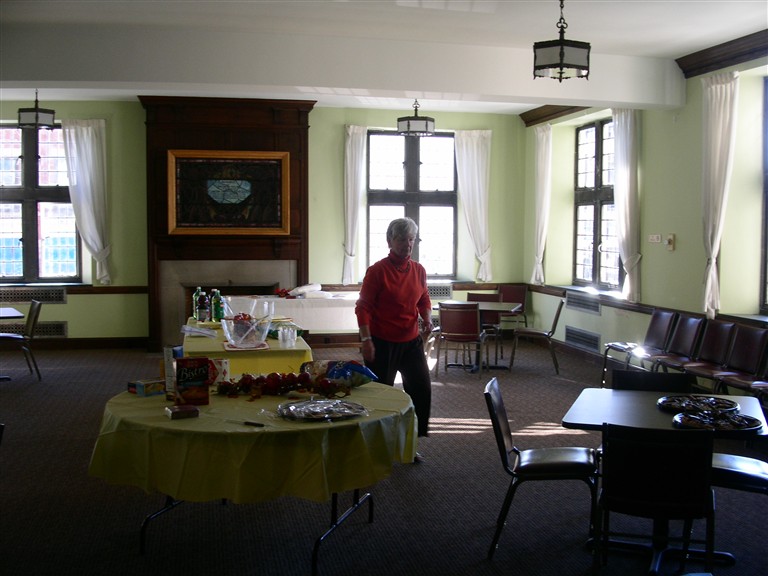 Speaking of energy, Helen Houggy lost no time getting the reception room ready for a post concert refreshments.....
Alan Lewis greeted folks at another entrance of the church .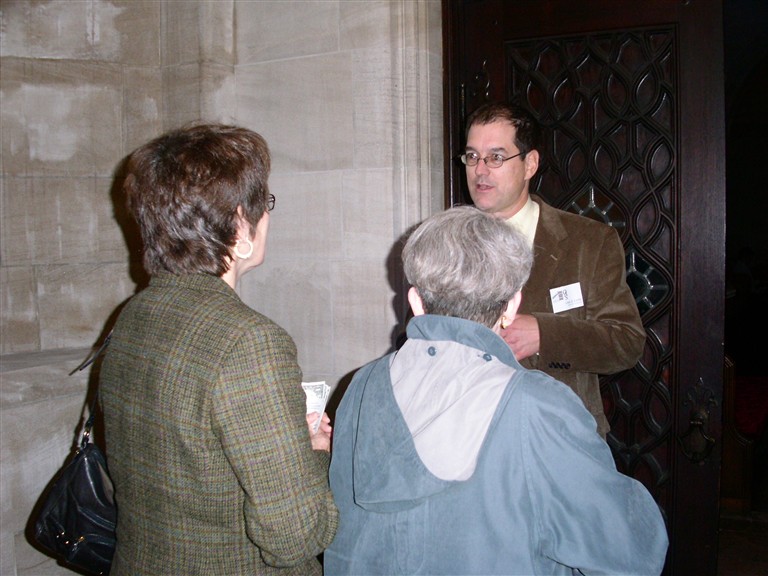 The publicity for the event paid off. Over 200 folks came to hear the concert on the newly restored instrument at East Liberty Presbyterian Church. .
Jon Tyllian (left) was ready with Joseph Nolan (right) in the "green room" that is used for pre-event preparations. Jon is East Liberty's Organ Scholar and was a terrific help with all of the logistics of the concert including fixing a last minute cipher (constantly playing note) in the organ that day as well as assisting with page turning for the concert.
The concert began with sunlight streaming in the clerestory windows in blazing glory.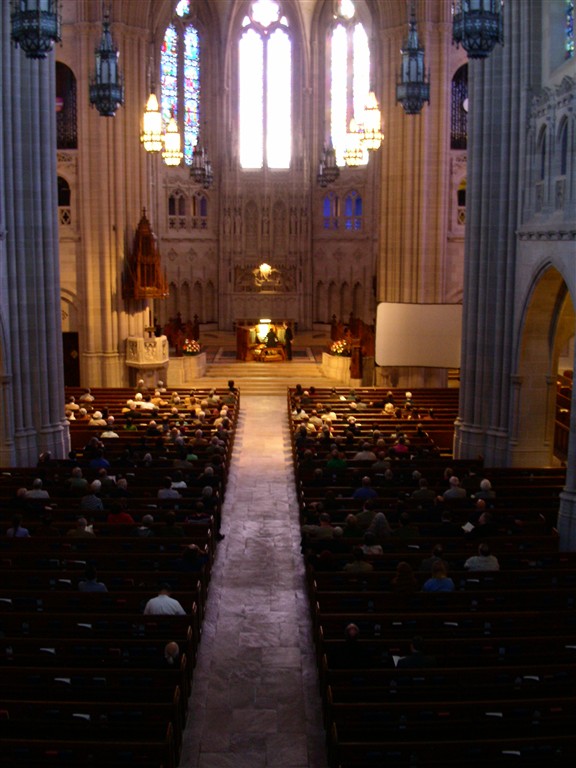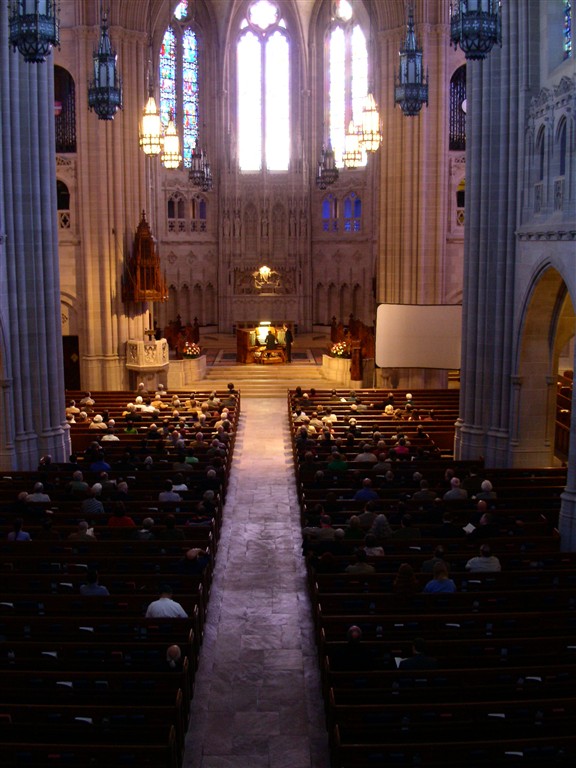 The views of the audience and performer from the triforium provide a perspective of the large scale of this great church.
| | | |
| --- | --- | --- |
| | | |
| | | |
| | | |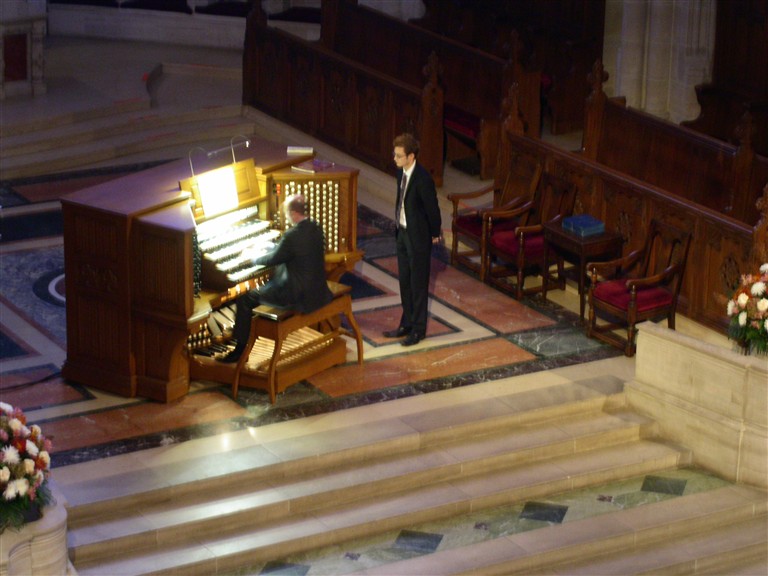 There was a buzz at intermission, as many folks rushed off to buy CDs as well as tickets for future OAS performances.
Of course, the reception was being readied, thanks to Helen Houggy's great preparations!
The concert resumed and finished with a great flair!
Which brought lots of folks in to enjoy the hospitality of the reception and meet the performer!
It took a while for this large crows to disperse. The good food and pleasant company kept them around for a while.

Down to the last few folks who got to meet Joseph.
Joseph posed with Don Fellows (left), Chapter Dean, to celebrate this Organ Spectacular concert in the International Year of the Organ.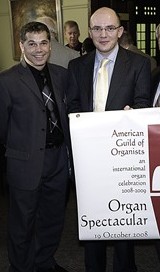 .
Copyright © 2020, Pittsburgh Chapter of the American Guild of Organists. All rights reserved.